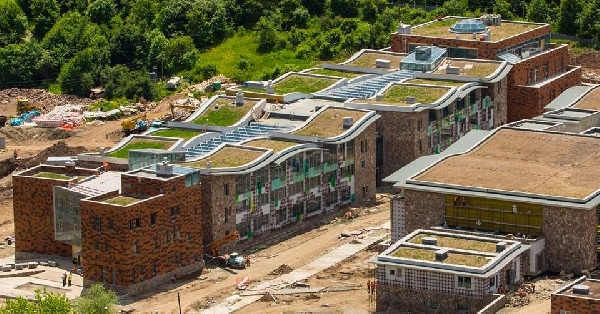 The Filishin Company has its big contribution in construction of UWC Dilijan
13.10.2014
On 11 of October 2014 in the city of Dilijan (Tavush region) has been opened UWC Dilijan College, which has been the first College of United World College educational Network not only in CIS territory but also in Eastern Europe.
We are proud to announce, that in construction of UWC International School the Filishin company has its big contribution.
The Filishin company has been involved in construction of International School since October 2012, from the first stage of construction. Thanks to long experience of Company and high qualifications of its workers, Filishin immediately started a big construction and in short terms has built the block B of living and educational complex of Dilijan International School campus, School's sport complex, technical construction and garage, as well as started pre constructing works of Medical Centre.
Besides that company has implemented drainage system of school and its neighborhood.
The high professional qualifications of Filishin Company, as well as its experienced way of work in constructing industry have repeatedly been honored by a high appreciation of society and sphere specialists, which is proofed by an award Company implemented a exceptional constructing project of Decade which Filishin Company has won at Pan-national Trust Awards 2014.
Video